The NBA Comes to Oklahoma City
Oklahoma City is a buzz this morning with the news that we've finally landed our own NBA franchise. Within hours of the announcement this leaked image showing the new team name and mascot was discovered: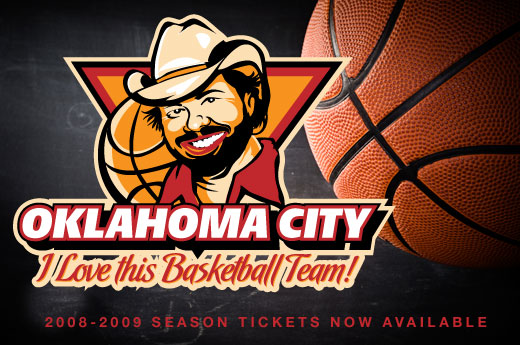 That's right the new team will be called the "Oklahoma City I Love this Basketball Team!"s. In a snippet from the press release leaked with the image, I Love this Basketball Team owner, Clay Bennett commented on the selection of Oklahoma celebrity Toby Keith as the team's mascot:
"Toby is a local legend. With his love of chest hair and barbeque, Toby represents the hopes and dreams of Oklahomans and, indeed all Americans. I can't think of a more meaty face to represent what is sure to be America's team."Clay Bennett, owner, Oklahoma City I Love this Basketball Team!